The charts giveth, and the charts taketh away.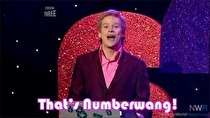 The NPD sales charts for June have some new data, but the Nintendo data remained steady.
In the combined formats top 10, Lego Star Wars: The Force Awakens was the #3 best seller combined on all consoles, and the best selling new release of June. Minecraft, which had its WIi U physical release in June, also made the chart at #10. Kirby Planet Robobot was the 4th best selling individual line item according to Nintendo, with sourced numbers placing the game a shade under 200,000 copies sold (physical only) causing a 39% year over year increase in 3DS sales. Tokyo Mirage Sessions #FE sold approximately 50,000 copies in just over a week of sale.
This month's chart also included digital sales from the PlayStation Network and Xbox Live for eight publishers: Electronic Arts, Activision, WB Games, Ubisoft, Take 2/2K Games, Deep Silver, Capcom and SquareEnix. The eShop was not mentioned as a source, so the NPD report next month will likely not include digital sales for Monster Hunter Generations. Additionally, the NPD Group email communication has ended the practice of listing the platforms in order of physical sales.