Will there be a second Bravely appearance, or did everything (Nova) Bomb?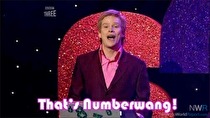 In a good month to be an exclusive, Nintendo software performed to expectations according to April's NPD report.
The big mover for the month was Star Fox Zero/Guard, with the dual pack finishing 10th in the combined system NPD chart and 5th on a single-system basis, though with only a bit over 100,000 copies in its nine days of sale. Star Fox Zero marks the first Platinum game to rank in the top 10 since 2013's Metal Gear Rising: Revengeance.
Bravely Second, the other debutant for Nintendo in April, sold through just under 100,000 copies and finished 9th overall in the single-system ranking, roughly half of the original Bravely Default's sales. Just behind it was March's Pokkén Tournament, which is close to 350,000 physical copies sold in the United States to date.