Something we've all been waiting for.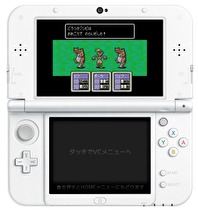 Super Nintendo games are coming to the New Nintendo 3DS Virtual Console. These games will have new features including Perfect Pixel mode. Perfect Pixel Mode displays each game in its original resolution.
The first games will be available today and include SNES launch titles like Super Mario World, F-Zero, and Pilotwings. On March 24th Super Mario Kart, Earthbound, and Donkey Kong Country will be sold. Then on April 14th we will see Zelda: A Link to the Past, Super Metroid, and Donkey Kong Country 2 hit the eShop. More games will be coming in the future.
There will be no cross buy or discount programs for those that have purchased the same games on Wii or Wii U Virtual Consoles.