Nothing like a little horror to go with your holiday cheer.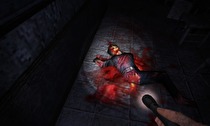 Renegade Kid has provided updated dates for a couple of upcoming titles.
Dementium Remastered, the updated version of the DS horror title, has completed NOA lotcheck and will release on December 3, according to a video on the Renegade Kid Youtube channel. Unlike the Moon Chronicles, this remaster will be sold as a single package.
The company head Jools Watsham also indicated on his Twitter recently that Mutant Mudds Super Challenge will now release in "early 2016" for both Wii U and 3DS.
Due to the yummy goodness we're cramming in; Mutant Mudds Super Challenge will launch in early 2016. Sorry 4 delay. pic.twitter.com/7bGhSe308J

— Jools Watsham (@JoolsWatsham) November 17, 2015