Package details include a couple of Amiibo.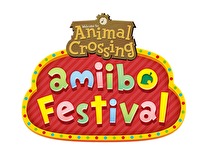 According to Nintendo Inquirer, one of the missing pieces for the fall 2015 lineup may have fallen into place.
A PR obtained by Nintendo Inquirer has the board game releasing on November 13 in North America. The US$59.99 package will include the game, two Amiibo (Isabelle and Digby) and three Amiibo cards.
The other Animal Crossing Amiibo will be Tom Nook, Mable, Lottie, KK Slider, Reese and Cyrus. The first three will be available individually, while the last three will be sold in a 3-pack as the Retro Smash characters and Mii Fighters were. We have not received word on how the game will be sold digitally, as it was rumored at E3 that the title would be a free eShop download.