The bundles are also coming with a game many will be poké-ing into.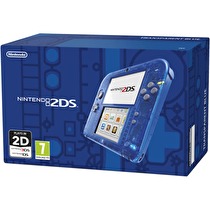 The 2DS is getting the transparent treatment with two new 2DS designs; Transparent Red and Transparent Blue.
The consoles themselves are due out November 7, while bundles with Pokémon Omega Ruby and Alpha Sapphire are coming November 28. The 2DS units themselves will retail for £89.99 while the bundles will be £114.99. Worth noting, the games are digital copies on a 4 GB SD card included, they are not cartridge copies.
This isn't the first time Nintendo has made a transparent system, both the Game Boy and Game Boy Advance got the clear design over their lifespans.