How much should you expect to pay for Nintendo's October Wii U games?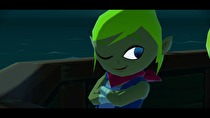 The Legend of Zelda: The Wind Waker HD is currently listed for $49.99 on Amazon while Wii Party U is listed for $39.99.
While the prices could change between now and both games' October releases, generally Amazon's price listings have been accurate. For example, Game & Wario's $40 price point was revealed on Amazon and other retailers' sites before Nintendo confirmed it.
Wind Waker HD is a remake of the 2003 GameCube classic, and if the price holds, it will actually debut at the same price it did 10 years ago. The original Wii Party, released in 2010, was $50 game when it launched, though it was dropped to $40 six months after launch.
For comparison, Pikmin 3 and The Wonderful 101, two upcoming Nintendo-published Wii U titles, are set to be priced at $59.99.