This holiday season will be filled will adventure and parties.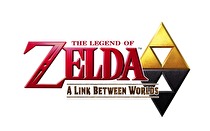 The Legend of Zelda: A Link Between Worlds and Mario Party (3DS) will both be released this November on the Nintendo 3DS in North America.
This news comes from today's Nintendo Direct Mini. More concrete dates have not yet been given for either title, so for now fans will have to make due with knowing they will have both titles before November's end.