Mount Vesuvius added as final stage.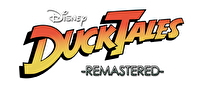 In a recent interview with Kotaku, WayForward Technologies revealed some new details about DuckTales Remastered: the game will now include a new "extreme" difficulty mode as well as a new final stage that will take place on Mount Vesuvius.
They also said that the game includes "about 40%," new content, and that most of the changes included were made to expand the shorter segments of the game.
DuckTales Remastered will be available on the Wii U eShop later this year.
You can read our impressions of the game from the E3 show floor here.