Will EA be the one to make that Holiday Special game we have all been wanting?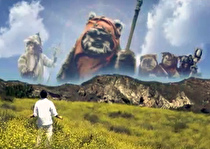 Electronic Arts signed a deal with The Walt Disney Company, the owners of Lucasfilm and the Star Wars license, to exclusively develop and publish Star Wars games.
This is a multi-year deal that will see three development studios, Visceral, DICE, and Bioware making Star Wars games, though Bioware is listed for its involvement with The Old Republic. John Pleasants, co-president of Disney Interactive talked about the deal saying "This agreement demonstrates our commitment to creating quality game experiences that drive the popularity of the Star Wars franchise for years to come."
Though no specific games were announced, it is not yet known how it will be affecting Nintendo gamers. The last notable Star Wars game on Nintendo consoles outside of Lego Star Wars titles was a Red Fly Studio-made port of Force Unleashed 2.