WayForward's cult classic is finally arriving on Virtual Console this June!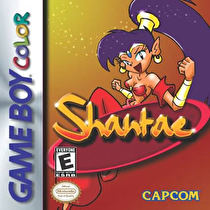 Shantae, the Game Boy Color game featuring a spunky young half-genie on a quest to retrieve a stolen steam engine from the notorious pirate Risky Boots, is heading to the Nintendo 3DS eShop towards the end of June this year.
The news was posted on WayForward's official blog, stating that the release is confirmed not only for North America, but for the first time the game has been seen in Australia, New Zealand and Europe.
The game was originally released in June back in 2002, and has become such a rare cult classic that copies of the cartridge often sell for several hundred dollars online.