Nintendo's handheld may be getting some randomly generated platforming goodness.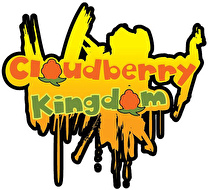 Cloudberry Kingdom, the brutal platformer from Pwnee Studios, may see a 3DS release. The game, which was funded through Kickstarter, was originally announced to be coming to Wii U and Steam for the PC. With UbiSoft's assistance, it will now also see release on the Xbox 360, PlayStation 3, Mac and PlayStation Vita this summer.
The game's developers talked about a possible 3DS version at E3, and when we asked about it again in light of the Ubisoft deal, the team indicated that it was still something they would like to do. "It's still in our minds, we would really love to do a 3DS port," says team lead TJ Lutz, "I'm not giving up on it yet, I would say there's still a chance."