With two games with the word "Super" in the title, this must be a great month.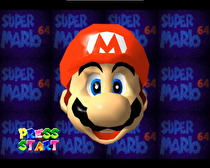 Club Nintendo's April game rewards are Super Mario 64, Super Metroid, Kirby's Pinball Land, and 3D Classics: Urban Champion.
Super Mario 64, originally released on the Nintendo 64, is the beloved 3D platformer that arguably perfected the genre in the first go-around. Control Mario as he journeys through multiple destinations all in one castle to save the Princess. For 200 coins, you can play the 1996 sensation on your Wii or Wii U in Wii Mode.
Super Metroid follows the journey of Samus Aran on an intergalactic adventure filled with lots of weapons upgrades and a great soundtrack. This SNES title can be yours for 150 coins. This game is playable on both the Wii and the Wii U's Wii Mode.
Kirby's Pinball Land, the 3DS VC release, has Kirby playing the role of a pinball. There are three different tables to play on plus a secret bonus games. Don't disappoint the pink puff and grab this title for 150 coins.
3D Classics: Urban Champion, on the 3DS, lets you play the game Urban Champion in 3D. That's really it. It's Urban Champion. Pick this one up for 150 coins.
All four games will be available until May 5.