Movies and TV shows on Netflix can now be accessed through Nintendo TVii.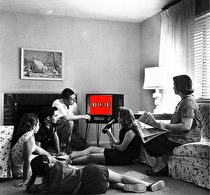 Netflix content is now accessible through Nintendo TVii.
Shows and movies on Netflix have always been viewable on the Netflix Wii U app, but with Nintendo TVii, you can search for content and be given the choice of how to view it. Netflix will now be a choice when applicable.
Though Nintendo TVii is free, a subscription is required to view Netflix content.