Including a motion-based panoramic version of Street View!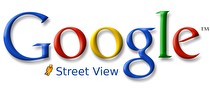 Nintendo's latest home console will soon have an exclusive version of Google's map viewing application, as revealed today by Iwata during the Japanese Nintendo Direct.
Not only will users be able to browse worldwide maps using both their TV and GamePad, the Google Maps program will feature top-down satellite views similar to those first seen in Google Earth.
Additionally, a unique version of the popular Street View function has been completely integrated into the software, featuring seamless panoramic camera movement mapped to the GamePad's tilt sensitivity, allowing users to explore foreign cities as if they were looking through a camera.
This application will be free to Japanese Wii U owners from January until March next year, after this period it will no longer be free. No word on pricing has yet been revealed, nor has the question of a one-time payment or an ongoing subscription fee been answered.
We currently have no word on whether this application will be available outside of Japan either, but we'll update as soon as there's more news.