UPDATE: The game is officially coming to Wii U.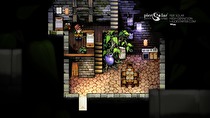 Update: The $200,000 stretch goal has been reached and Pier Solar HD is officially coming to the Wii U at some point in the future.
Original Story: Pier Solar HD, a high-definition version of 2010's Pier Solar, may come to the Wii U if the game's last Kickstarter stretch goal is reached.
The HD version of the game is already confirmed to be coming to other platforms based on its current funding status, but the last stretch goal has yet to be met. If the project raises $200,000, we will see a Wii U version sometime in the future.
The project, as of this posting, requires approximately $11,000 to reach the Wii U stretch goal. The project will be funded on December 5 at 9:30 AM EST, so if you would like to donate, do so now here.
Pier Solar was an independent game made developed by WaterMelon and published in 2010 for the Sega Genesis. The game featured an original story offering more than 50 hours of gameplay. The HD version will include updated graphics and extra content not included in the original release.