Listen to some free remixed tunes of some Wii U favourites!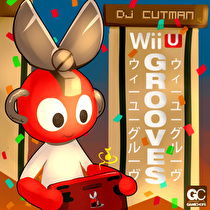 Dj CUTMAN, a DJ with a love for video games and chiptune music, mixed some Wii U hardware and software tunes into a nine-song package.
The album, dubbed WiiU Grooves, brings music like the Nintendo eShop theme (Gone Shoppin') and the settings music (Remain Calm & Adjust Your Settings) and gives them new layers of tunes to enjoy. There are also songs dedicated to Nintendo Land, including ''Let's All Go to Nintendo Land!''
The album is free and accessible from Bandcamp, though you could always decide to give a few dollars to the artist, if you so desire. The Wii U is available in North America and will be coming to Europe next week on November 30. Japan will follow shortly after with a December 8 release date.