If you thought the launch lineup was stacked, wait until you see what you can download.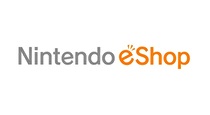 On day one of the Wii U's launch, Little Inferno, Trine 2: Director's Cut, Chasing Aurora, Mighty Switch Force: Hyper Drive Edition, and Nano Assault NEO will all be available for purchase from the eShop.
Among those titles, the eShop will also be offering for download a selection of Wii U retail titles, although Nintendo did not specify which games would be available.
Downloadable content for games will only be available after a system update that will arrive sometime in December.
In light of the recent release of the YouTube Channel for the Wii, the Wii U will also be receiving a dedicated application for the video service. Nintendo says online enabled gamers will receive a notification on their system when it becomes available.
The Wii U is launching November 18.