And will Monolith Soft's Wii U title make it to North America?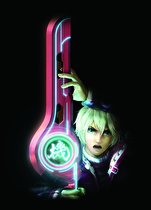 Without revealing actual numbers, Reggie Fils-Aime told Kotaku that Xenoblade Chronicles sold "quite well" for Nintendo. The title, a Japanese role-playing game from Monolith Soft, was sold only through GameStop and Nintendo's online store in North America.
As for The Last Story, Xseed's Jessica Chavez said that it continues to sell "really well" and hopes for it to do the same moving forward.
Does North America's response to Xenoblade Chronicles bode well for a Western release of Monolith Soft's upcoming Wii U title? Fils-Aime looks to be taking the same approach Nintendo of America takes to any localization efforts. The title's sales potential will be evaluated, and if it's a "profitable venture," Nintendo of America will release the game.