Now with more EA, dude bro-related content, and a family friendly title.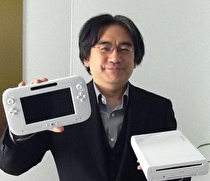 FIFA 13: World Class Soccer and Mass Effect 3 have been moved from tentative December release dates to December 8 in Japan, the Wii U launch day.
Not only that, but Call of Duty: Black Ops II (dubbed version) and Sports Connection were also revealed to be coming to Nintendo's next generation console on December 20. This increases the number of launch day titles to 11 and the total number of 2012 Wii U titles to 16 in the Land of the Rising Sun.