A company spokesperson confirmed a December 2012 end and no further publications.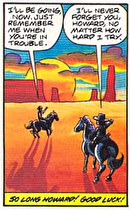 Nintendo of America confirmed to us that Nintendo Power is ending, with its final issue being the December 2012 issue.
Nintendo's official statement read: "Nintendo can confirm that Future US will end the production of Nintendo Power magazine with the last issue slated for December 2012. For Nintendo Power subscription inquiries, please visit nintendopower.com/customerservice. Check out Nintendo at nintendo.com, on Facebook at facebook.com/nintendo or on Twitter @nintendoamerica."
A company spokesperson told Ars Technica, who broke the story yesterday, that "Nintendo Power magazine is closing and is not moving to a new publisher. We have nothing further to announce at this time."
Nintendo Power will reach 285 issues as of December 2012.
Props to Ty Shughart for leaving the included image in the Talkback thread in the last Nintendo Power news article.