Nintendo has learned their lesson from both the DS and Wii.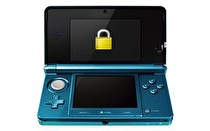 Nintendo took into account what they learned from the security mistakes of the DS and Wii while designing the 3DS and Wii U, according to the recent Investors Q&A.
Unlike the Nintendo DS and Wii, the 3DS has maintained its security system since its launch. Nintendo is looking to continue that success with the Wii U.
Nintendo Global President Satoru Iwata said "In developing the Wii U and the Nintendo 3DS, we recognized that security is an extremely important factor for the sake of our business and in making sure that our consumers feel that playing our products is safe. While some acts of piracy are still possible in its DS-compatibility mode, as we had to ensure that the Nintendo DS software could still be played on the Nintendo 3DS, the Nintendo 3DS itself still maintains a robust security system, even after this much time has passed since its launch."
With the advent of easily accessible system updates, it has become easier to maintain a system's security. However, if security would ever fail, Iwata said "we have prepared ourselves to minimize the damage."