Nintendo is more focused on the next big machine than upgrading the current one.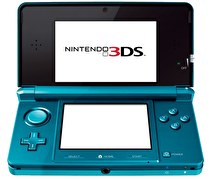 Nintendo is happy with the 3DS just the way it is, Shigeru Miyamoto stated in a recent interview with IGN. Rather than revising what has already become a huge success despite a rocky launch last year, Nintendo is more preoccupied with planning for future handheld devices.
"I really feel like I'm satisfied with the 3DS hardware as it is. I feel like it's the best for this generation. What we're thinking about right now is probably going to be for a future generation of handheld."
When asked about the possibility of a new model with a second circle pad at some point in the future, Miyamoto was quick to respond that the gyroscopic movement controls make up for the lack of a second stick, an opinion he has firmly kept for some time now.