Nintendo stock has dropped in Japan due to bad reactions from E3.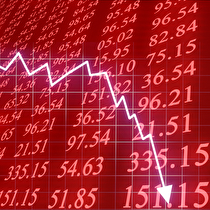 Nintendo's stock has fallen by 2.68 percent on the Japanese stock exchange, seemingly because of the bad reaction to Nintendo's E3 presentation.
Nintendo has been criticised over the past couple of days by various press outlets, due to the fact that many felt they did not reveal many new titles and headline-worthy game announcements. The bad press has apparently affected stock holder faith in the company's upcoming products.