The game can be played entirely on the Wii U GamePad and will support asymmetrical multiplayer.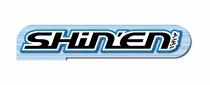 Shin'en has revealed that they are working on an exclusive Wii U eShop launch title, according to German site Nintendo-Online.de.

Details on the game are scarce at the moment, but the game is supposed to be capable of being played without using the TV screen, just the Wii U GamePad. Additionally, the game is reported to include a multiplayer mode where one player plays on the TV screen with a Wii Remote and the other player plays on the Wii U gamePad.

This annoucement comes hot on the heels of the Chasing Aurora Wii U eShop game announcement. Stay tuned to NintendoWorldReport as we continue to cover Nintendo's E3 event presence where more about the future of the Wii U eShop could be revealed.