EX Troopers is a shooter that is curiously also coming to PlayStation 3.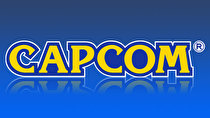 EX Troopers, an anime-inspired "beginner's shooter" from Capcom, is coming to 3DS later this year in Japan, according to a Famitsu article.
The game is related to the Lost Planet series, and is being overseen by Shintaro Kojima, who previously worked on the Monster Hunter series. Kojima is hoping that this shooter will introduce players to the Lost Planet series courtesy of lighter gameplay and an accessible school setting.
The main character is Bren Turner, who is newly enrolled in an academy on EDN-3rd, the main location in the game. At the outset, players choose one of three unique bases for their version of Bren to hail from. In addition to the shooting action, players will also progress through the story using interactive cut scenes.
EX Troopers is about 60% done according to the article, and will be playable at Capcom Summer Jam, which is on June 30 and July 1 at Tokyo Big Site. There is no word on a North American or European release.