We should have been playing the demo for the July release last week.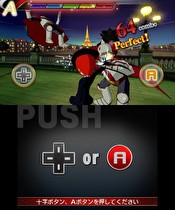 North America was supposed to get a demo for Sega's Rhythm Thief on the 3DS eShop on April 19, according to a March 2012 press release (shown below). It didn't show up in the virtual store on that day.
We've followed up with Nintendo and Sega about the issue, and will report back as soon as we get an update.
Rhythm Thief is scheduled for a July 10 release in North America. It is already out in Japan and Europe. You can read our review of the Japanese version for more information about the game.