The company was previously known for releasing titles based on Nickelodeon properties.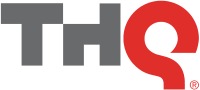 THQ is exiting the children's licensed games business to focus on "core" titles as well as the digital platform, as stated by the company on Wednesday.
THQ is typically known for publishing a multitude of titles based around Nickelodeon and Disney-Pixar franchises, but in the wake of Volition's Saints Row: The Third shipping 3.8 million units, CEO Brian Farrell stated that "THQ will be a more streamlined organization focused on our strongest franchises. The success of Saints Row: The Third is an example of what our revised strategy and focus can achieve."
The announcement also arrives on the same day that a supposed former THQ employee sent a letter to the company's board of directors calling out the publisher for severe corporate mismanagement as well as the "implosion" of the uDraw.
The company said that certain previously released titles will continue to be sold, though no statement was made regarding whether any THQ jobs would be affected by the announcement.