Australian fans won't have to wait too much longer.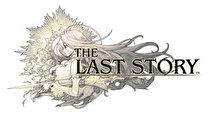 Nintendo Australia has announced that The Last Story will be launching for the Wii on February 23, 2012.
The Last Story is the latest game to come from the famed developer of the Final Fantasy series, Hironobu Sakaguchi. The game features an extensive single player quest along with additional online multiplayer modes such as Deathmatch, Team Deathmatch and Co-Op modes.
The game will retail for AU $99.95
You can check out some of our impressions of the Japanese version here (single-player) and here (multiplayer).