The Hudson brand will continue to live on, however.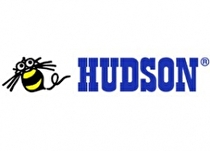 On March 1, 2012, Konami will be dissolving the entirety of Hudson Soft.
A notice posted by the developer revealed that the company, as well as all of their intellectual properties will be absorbed by Konami. The agreement was reached during a board meeting on January 12, part of an effort by Konami to pool all of its development resources into one company.
According to the notice, Hudson brand products and services will continue, suggesting that the company will at least live on in name. The official Hudson website will also remain open.
Hudson became a subsidiary of Konami in April of 2011, and Konami quickly shifted the developer's focus into the creation of mobile games. Konami became a major shareholder in Hudson in 2001 and bought a majority stake in 2005.