Capcom's new survival horror will use StreetPass in two ways.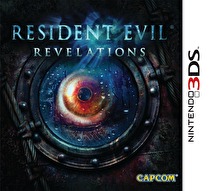 Resident Evil: Revelations is going to make use of StreetPass to add new content into the game. The latest entry in the long running survival horror series will support the social interactive service across two main play modes. In the single player game, known as Campaign Mode, passing other players will collect additional items.
In the co-op mode, called RAID mode, StreetPass will add new enemies and missions to the game.
Throughout the game, 4 playable characters can be used. All four characters are members of the BSAA - the Bioterrorism Security Assessment Alliance, which was formed between the events of Umbrella Chronicles and Resident Evil 4. In the beginning of the game, players can take control of Jill Valentine and her partner Parker Luciani, who have both been sent to search for the missing Chris Redfield. Chris himself will be playable later in the game, along with nature-loving agent Keith Lumley.
The game is set to launch late this month in Japan and Europe, and early February in USA and Australia.