December is a great month for the eShop.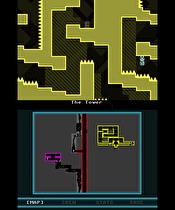 VVVVVV is coming next week, according to a game profile update on Nintendo's website.
VVVVVV will be released on December 29 in North America as part of Nintendo's weekly downloads update. The game will be available for $7.99.
VVVVVV is a Commodore 64-styled puzzle-platformer known on PC for its ingenious gravity mechanic and brutal difficulty. Read impressions of the game here.