One retailer already cannot fill the sheer number of orders.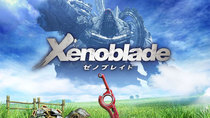 Nintendo of Europe's supply of Xenoblade Chronicles is being heavily outweighed by demand for the title, according to online retailer ShopTo.net.
The simple, slightly cryptic message was tweeted by the store earlier today: "Due to the unexpected late demand for Xenoblade Chronicles the publisher has experienced great stock shortages of this title."
Little is known about the nature of the shortage, and as of yet, no other stores have claimed to be unable to fill the number of orders for the title, but with today being the first day the game has been on sale, similar reports could appear in the near future.