Ubisoft's games might need online accounts, but Nintendo aren't promising this yet.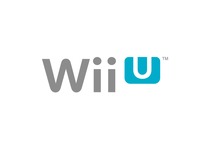 Ubisoft Producer, Adrian Blunt, has said that the Wii U will no longer require the use of Friend Codes for online connectivity, but instead, Nintendo will offer an account based system similar to what is found on Xbox Live and the Playstation Network. This was revealed in an interview with MTV Multiplayer.
However, Joystiq reported that during Nintendo's recent developer roundtable, it appeared that the online features were wanted features for Wii U from Ubisoft, and are by no means confirmed. Nintendo did not comment specifically about the online features for their upcoming console.
The original quote read that the Wii U will feature "...the ability to easily find friends. Rather than using friend codes, which we've had in the past, we're able to connect players in a much easier way, which allows us to have a community that's playing together in the game."
Ubisoft is currently working on five titles for the Wii U, including Ghost Recon Online, which will rely heavily on Nintendo's future online infrastructure.