Nintendo of Europe will bring Tecmo Koei's new fighter to European territories.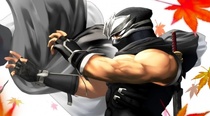 Today Nintendo of Europe and Tecmo Koei announced that Nintendo will distribute Dead of Alive Dimensions in Europe later this year.
Under the terms of the agreement, Nintendo will take care of the sales, marketing and distribution of the game in Europe, while Tecmo Koei will remain as the publisher. A similar arrangement is in place with Capcom for Super Street Fighter IV 3D.
Dead or Alive Dimensions, which was recently delayed in Japan due to the recent earthquake, is on track for a May release in Europe.