Nintendo had E3 early for the 3DS back in April.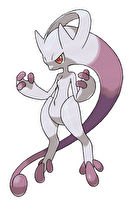 Staff Thoughts
Justin Baker, Reviews Editor -
I was still buried under the wonderful world of Monster Hunter in April, so the majority of the news that came out was lost to me. The new form of Mewtwo did catch my eye when it leaked on to the internet. In a trend that would continue all the way to the game's release, I was excited to see monsters from the original games getting some love, and it certainly made me happy as an old fan.
I was also excited to see that Earthbound would finally be hitting the Virtual Console, and I would finally be able to play it (legally) for a decent price. April wasn't a month of groundbreaking releases, but it certainly set the stage for some excitement later on in the year.
Zack Kaplan, Associate Editor -
The announcement of there being no E3 Press Conference was both a bummer and a relief to me. On one hand, I would miss the gravitas of other years, think 3DS reveal, but on the other hand, 2012's presentation was utter bull crap. I can still remember how disappointing last year's E3 was, but there is no point to dwell on 2012 when this is a look back at 2013.
This April I spent the majority of my Wii U gaming time playing LEGO City Undercover. This was also the end of my Nintendo only gaming lifestyle. I bought a Vita with 3DS game trades including greats such as Cars 2.
Justin Berube, Features Editor -
April was a strange month. First, Nintendo basically gave away all their E3 3DS surprises with a special Nintendo Direct presentation. Then, shortly after, Nintendo fans learned that there would be no big E3 presentation. For me, the loss of the presentation was a major let down as I typically view it as the main event of the year.
Other than that, the month was full of strange news. From Iwata becoming the CEO of Nintendo of America, to the announcement of the end of Wii Connect 24, April was a month that delivered several important bits of news. Yes, not all of it is what fans wanted, but much of it will be important notes in the history of Nintendo.

Features
Embracing the Digital Future on the 3DS - How many full games have you downloaded digitally on 3DS and Wii U?
Gazing Back at Q1 2013 -If you don't have a 3DS, you are missing out on awesome.
The Continual Delay of Nintendo's Wii U Games: Woe is Pikmin - Sorry folks. Only in your dreams will Pikmin 3, The Wonderful 101, Wii Fit U, and Game & Wario all make it out before the end of June.
Buried in Treasure - Along with other things, Luigi's mansions are haunted by money.
My Heart Burns for You: The Marriages We Arranged in Fire Emblem Awakening - The staff of NWR play matchmaker with the characters of Fire Emblem Awakening.
What Could Be at This Week's Nintendo Direct? - With a Nintendo Direct in less than 48 hours, it's time to speculate until the event starts.
Top 5 Wii U Games: Through the Launch Window Glass - The Wii U's launch window was filled with delays and no-shows, but still, some awesome games came out.
NWR Staff 3DS Playtime Round Four - Two years and man, are we playing a bunch of 3DS.
Yoshi's Island 3 Looks Incredible and I Think HAL Is Making It - Alex comments on the only Yoshi game coming out worthy of the phrase "epic."
EarthBound & Down: Why This Quirky JRPG Is Still Important - Why should you care about EarthBound? The staff of NWR (and a special surprise guest!) let you know.
The Direct Approach: Nintendo's Newfangled Method of Communication - So secretive for so many years, Nintendo is finally starting to open up to its fans through the Direct broadcasts.
My Thoughts on the Latest 3DS Nintendo Direct - I'm still in shock.
Call from EU: One Year with Satoru Shibata - We discuss one very classy man, who also happens to be NoE's president.
Hyrule Historia: A Timeline for the Trash - A look at one of the biggest letdowns in an otherwise-fantastic book.
No Super Bowl for Nintendo Fans This Year - The biggest event of the year for Nintendo fans will, likely, not be the same.
No Conference? No Problem! - Why Nintendo not having a large press conference is not that bad.
Staff Sez: Which Wii U VC Game Are You Most Excited to Play - Our staff decides which of the upcoming games they will sink their time into.
Top 10 3DS Games: Two Years and Counting - From March 27, 2011 to March 27, 2013, great 3DS games came out. We whittled the list down to 10.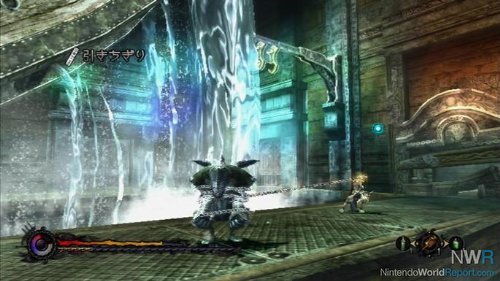 Reviews
Monster Hunter 3 Ultimate (3DS)
Dillon's Rolling Western: The Last Ranger
Pokemon Rumble U (Wii U eShop)
Events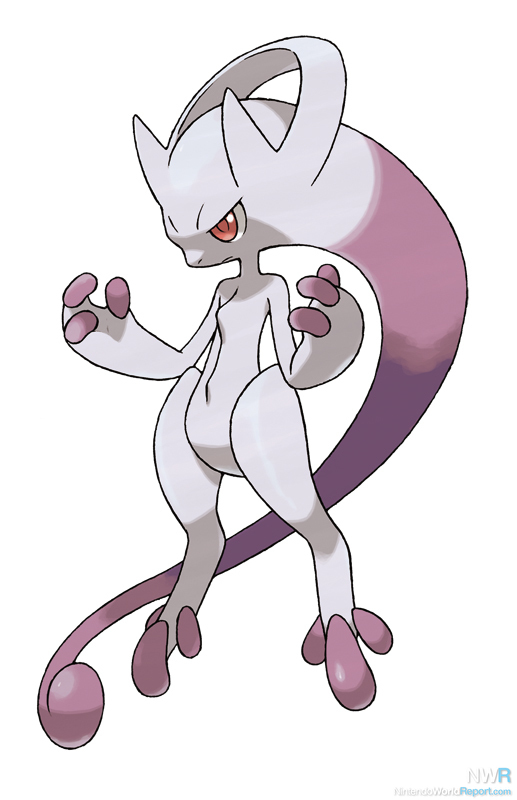 News
Intelligent Systems Eager to Make More Advance Wars - The Fire Emblem house discusses the future of their other strategy series.
Pandora's Tower Release Date Set for North America - The last of the three Operation Rainfall games is almost here.
New Pokémon Announced for X and Y, Possibly a Form of Mewtwo - Mewtwo might have some competition.
People Will Eventually Understand Wii U According To Miyamoto - Miyamoto compares the Wii U's struggles to those of the DS.
Several Online Wii Channels Shutting Down in June - After six and a half years, news, weather, contests, and opinion polls will be no more.
Luigi-Themed 3DS XL Coming to Japan - Japanese gamers get a special Luigi decked out 3DS.
Mario Party Announced for 3DS - Ain't no party like a Mario Party.
Link to the Past Sequel Coming to 3DS - Some original Zelda love coming to the 3DS this holiday season.
A New Yoshi's Island Is Coming to the 3DS - Yoshi is back and in 3D.
Pikmin 3 Out in August, New Pikmin Species Shown - The game's worst kept secret is now out in the open.
Wii U Firmware Update, Virtual Console Scheduled for Next Week - Improved load times, automatic installations, and more.
EarthBound Confirmed for North American/European Release - It was BOUND to happen eventually.
Animal Crossing 3DS XL Coming to North America on June 9 - Comes with a digital copy of Animal Crossing New Leaf for $219.99
Layton 6 Puzzling USA Next Year, EU Sooner - Layton's final outing will see its first English release this year.
3DS Game Sales Up 55%, Wii U Releases to Increase Dramatically Says Reggie Fils-Aime - Reggie dishes on Nintendo's recent successes.
3DS Image Posting Tool for Twitter and Tumblr Released in Japan - Share all the moments from games like Animal Crossing and Tomodachi Collection with your online friends!
Wii U Virtual Console Launches Later This Week - With the Wii U system update slated for today, the classic games service goes up for North America tomorrow.
Satoru Iwata Named CEO of Nintendo of America - Iwata to dual-wield regional CEO positions.
Nintendo Becomes Profitable Despite Continued Operating Loss - Nintendo reports a small net profit after last year's larger loss.
WiiU Web-Based Miiverse Available Now - Enjoy Miiverse on your PC starting right now.
Shin Megami Tensei X Fire Emblem, Untitled Monolith Soft Game Slated for North American, European Release - They might have a release date of "TBD," but hey, at least they might come out in each region.
Yoshi's Island 3DS Scheduled for Release by March 2014 - While it might not launch until 2014, it seems to be a safe bet for release within a year.
The Wonderful 101, Wii U Party, and Wii Fit U Slated for Summer Release - The Wii U might finally get some games!
Nintendo Not Hosting 'Large-Scale' Presentation at E3 2013 - Nintendo is aiming to host several smaller events in place of a large one.
3DS Miiverse to Launch by the End of 2013 - Finally!
Nintendo Will Host Two Smaller Events at E3 2013, One for Media, One for Partners - They're still using the Nokia Theater (for partners), and they'll be letting select media onto the show floor earlier.
Wii U System Update Live in North America, Europe - Go update your system right now.
Deoxys Pokémon Distribution Event Announced - Pokémon fans, get ready!
Nintendo Preparing to Allow NFC Payments on Wii U in Japan - Nintendo is looking to expand its business by allowing electronic payments on its home console.