Sing Party appears to be a mediocre karaoke game with solid GamePad uses.
When I last played Sing Party, it was at self-enforced metaphorical gunpoint at a post-E3 press event in New York City. You see, our attending E3 staff placed a low priority on Sing Party. Resident karaoke game fan Carmine Red wasn't present, and the prospect of singing "Call Me Maybe" at E3 didn't excite our somewhat cynical staff. So, at that NYC event, NWR's Jared Rosenberg recorded me bumbling my way through some LMFAO song.
Now, Sing Party is out, a launch title for Wii U published by Nintendo. It isn't much more than meets the eye. Containing 50 songs all over the genre spectrum (featuring both Frank Sinatra and Lady Gaga), it has songs you can sing. The karaoke experience is currently the best of its kind on Wii U, almost by default, but compared to other similar games across every platform, it pales in comparison to SingStar, Lips, and even Rock Band 3. I'm not a huge singer, but I've got my high school theater experience and some mild sense of rhythm and pitch. Sing Party seems to recognize that a little worse than competitors.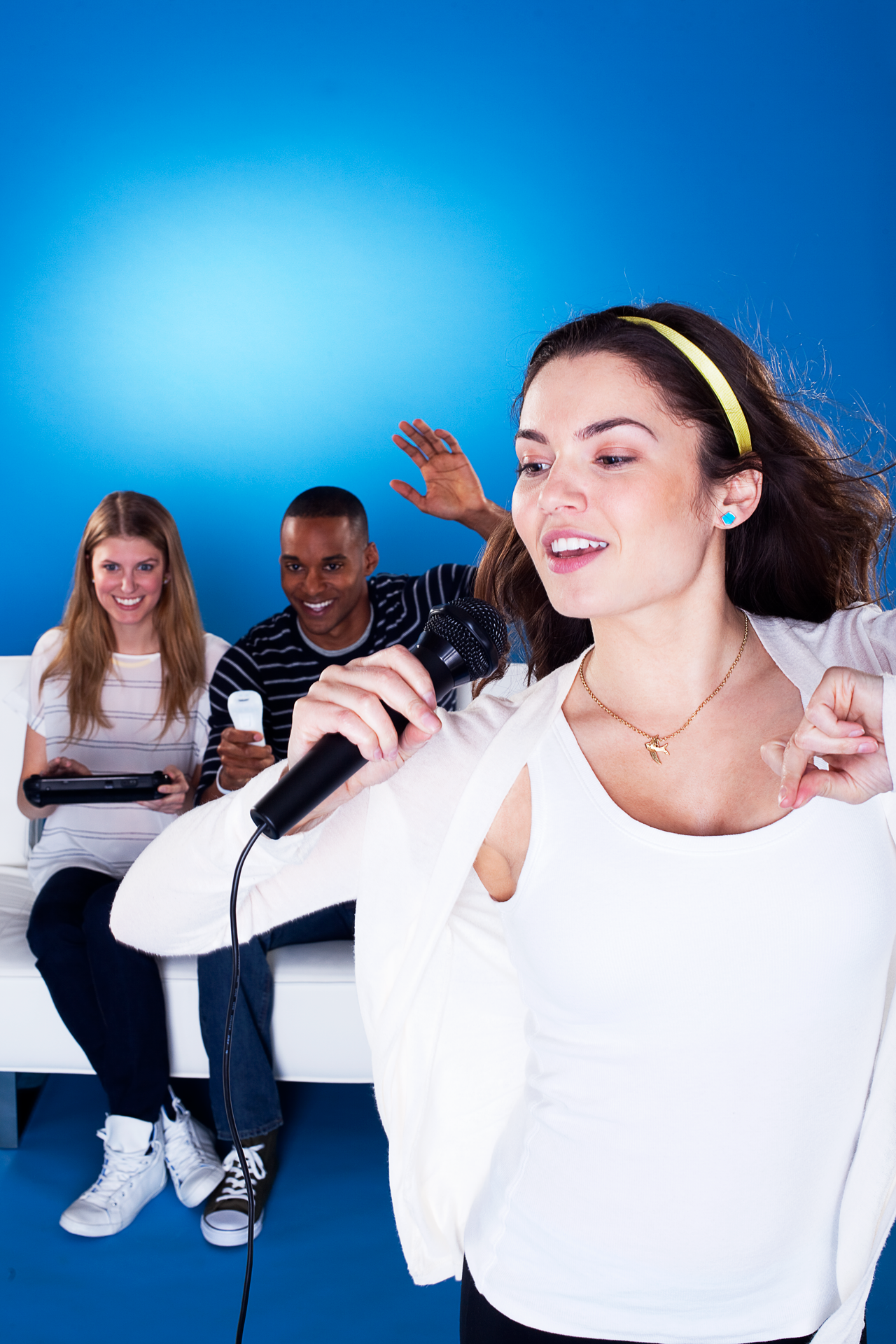 The presentation is also weird. While singing one song, the background went across some weird, blocky futuristic landscape. I believe a dancing robot was on screen. Nothing really goes with the songs as far as I can tell. It's got nothing on SingStar's actual videos or Rock Band's created character jam sessions.
The one thing that Sing Party does that opened my eyes is its use of the GamePad. Using the device to queue up songs, mess with the levels, and even hit a shoddy percussion instrument is very fun. It's surprisingly fun to screw up friends by removing the instrumental tracks, forcing them to sing a capella. While I likely won't be playing a lot of Sing Party, if a Rock Band-like game implemented this, I'd use it constantly. From what I hear, Dance Central 3 uses this with SmartGlass, so I suppose the future of rhythm games involves a second screen.
A full review of Sing Party will be coming soon.