Here's why Phantasy Star would be an incredible addition to Sega's 3D Classics line.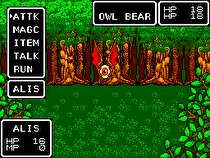 The Sega 3D Classics line has been an absolutely fantastic addition to the 3DS library. If you are unfamiliar with the series, essentially Sega has tasked port kings M2 (whom you may know from their work on the Virtual Consoles and the WiiWare "ReBirth" series) with bringing various arcade and Genesis games to the 3DS eShop. But these ports are far from "ROM dumps." In addition to bringing the games into the third dimension, M2 packs in a tinkerer's treasure trove of options that range from novel to essential.
With the next wave of Sega 3D Classics on the way to the West (all of which I can vouch for, as I already own them on my Japanese 3DS), I can't help but think about what's next for the line. While I've been happy with pretty much every title released so far, there is one 3D Classic that I wish for above all others: 3D Phantasy Star.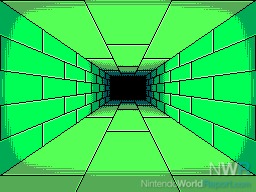 While some enthusiasts (myself included) consider the original Phantasy Star the greatest 8-bit RPG of all time, its reach has been limited, especially in North America. Released on the unpopular Sega Master System in 1988, Phantasy Star wouldn't see another English release until 2002's Phantasy Star Collection on the Game Boy Advance. Due to the game's grind-heavy nature and confusing dungeons, I suspect many players didn't see the quest through to the end.
This is unfortunate, because Phantasy Star is a fantastic quest. The planet-hopping trek to overthrow a corrupt monarch includes a kick-ass female lead, a battle with Medusa, and even... a talking cat!?! The game sports great art design, music, and sprites, but it's still off-putting to even hardcore RPG fans due to its dungeons and difficulty.
Here's where a 3D Classics version comes in.
The first change that would need to happen is some tweaking of the difficulty. Give people a choice to cut down on grinding if they so desire. This should be easy enough, because M2 has already done it with previous Sega 3D Classics. They also introduced multiple difficulty settings to the original Phantasy Star quadrilogy on the PS2 Collection.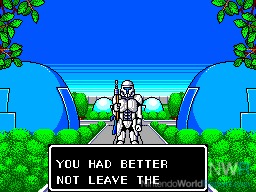 The next addition would take some more work, but if anyone could do it right, it's Sega. The game needs a mapping system on the bottom screen. While Phantasy Star's minimalist 3D dungeons would look rad in stereoscopic 3D, the fact remains that the later mazes remain incredibly cumbersome without a guide. However, the Etrian Odyssey series has shown us that making our own maps is way more engaging and rewarding than pulling them up on the internet. Since Sega now owns Etrian Odyssey developers Atlus, it would be fantastic if they could get some of the folks responsible for the mapping over to M2 and make it happen in Phantasy Star. I know how naive this all sounds, but stick with me a little longer here.
Finally, I'd love for this theoretical 3D Phantasy Star to include the option to switch between the Master System and the Sega Mark III soundtracks. While I think both versions have their own charm, being able to switch between them on the fly would be fantastic.
With both 8-bit style visuals and dungeon crawlers in vogue within certain subsections of the gaming community, I feel like 3D Phantasy Star could finally reach an appreciative audience. While the game has seen a remake on PS2, the original remains chock full of charm and potential.
The Sega 3D Classics line is one that will live or die based on fan support. Hopefully the series will continue to do well in both Japan and the west so we see more games in this incredible line.
What Sega 3D Classic would YOU like to see? Let us know in the comments!