Walmart is offering store credit on older handhelds, redeemable against the 3DS.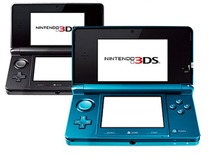 For the first time, Walmart will offer store credit for all versions of Nintendo DS consoles, redeemable against a purchase of a 3DS at launch. Older consoles will be accepted at various trade-in values for credit towards a 3DS at participating stores.
The "Take-Back and Trade-Up" is set to run as a trial from March 27 to April 30 in 12 states. The store credit values for each console are as follows:
DS - $20
DS Lite - $50
DSi - $75
DSi XL - $100
This is the first time that Walmart will have a hardware trade-in program. Full details of will be revealed later this week, and the values are subject to change prior to the official announcement.
UPDATE: The states included in the program are Alabama, Arkansas, Florida, Georgia, Kentucky, Missouri, Mississippi, Oklahoma, North Carolina, Tennessee, Texas, and South Carolina.
Thanks to UncleBob from the forums for the tip!