I'm part of the problem.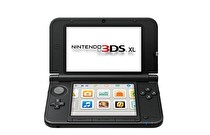 I've probably said this before, but I am a consumer whore. You might recall all the Pokémon stuff I have, the figures I buy, the DVDs I replace with Blu-rays, the dinosaur books I read once and keep for later reference, and, yes, the video games. My wife says I collect collections, and that's not an entirely inaccurate statement. If we buy one season of a TV show, you can bet we'll buy the rest. I have sworn to collect one of every Pokémon card from the first 10 sets, which is surprisingly difficult. And yes, if I buy one hardware revision of a gaming system, there is a damn good chance I'll buy the next revision, and probably the next one after.Of course, I'm always radically opposed to hardware revisions. "Why not just make it right in the first place?" I rave at my wife, who rolls her eyes.
"Why'd they even release the original DS? It's clear the DS Lite is what it was supposed to be!"
"How many times is Sony going to improve the PSP's screen and call it a new iteration? C'mon, guys!"
"Game Boy Micro? Are you serious?"
The theory behind my stance on hardware revision: it's a little like patching a game, but far more expensive for the consumer (patches are usually free), sometimes resulting in a fragmented user base. Why couldn't they get it right the first time? Now, I understand technology improves and components get cheaper, but still. It's the principle, damn it. I don't want a day-one patch, and I don't want to buy a piece of hardware obviously still in the beta stage (DS, I'm looking at you). So when Nintendo, Sony, or whomever else inevitably announces a newer, better, faster version of their current hardware, I always groan. I rant and rave about how the consumer gets shafted and I'll never buy that new version because the one I have right now does everything just fine!
I think you can see where this is going.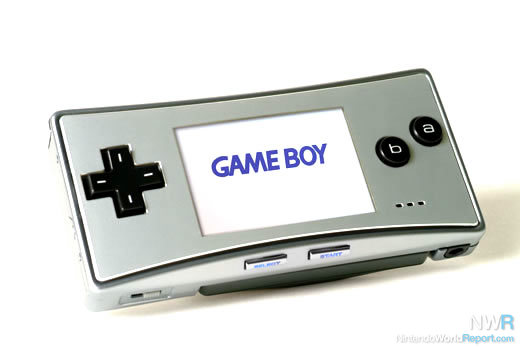 You actually can NOT put your weed in there (too small).
I am the not-so-proud owner of an original Game Boy, a Game Boy Pocket, a Game Boy Color, a Game Boy Advance, a Game Boy Advance SP, and another GBA SP with the nicer screen. I do not own a Game Boy Micro, but yes, I still run through Craigslist every once in a while to see if one pops up, at which point I'll buy it without hesitation. After holding off for a while, I bought an original Nintendo DS, and immediately replaced it with a DS Lite, and replaced that with a DSi (to be fair, the buttons on that Lite were wearing out). I did not buy a DSi XL, but I assure you, if I ever saw one at a garage sale for like $50, I would buy it without hesitation. The same goes for a Virtual Boy.
My brother bought an original PSP. I was holding out for a price drop, but he quickly offered me his system, so I bought it (at a price drop), and liked it a lot. The second Sony announced the PSP-2000 (Slim), you better believe I sold my original PSP and used the scrilla to buy the Slim. Eventually, my Slim's disc drive died, and I used some Best Buy gift cards to pick up a refurbished PSP-3000. I would've gotten a PSP Go if I didn't have so many UMD games. I've never had much intention to buy a Go, but former staffer Nathan Mustafa likes his, so if somebody had one available for a reasonable sum, I would probably buy it without hesitation just to have it.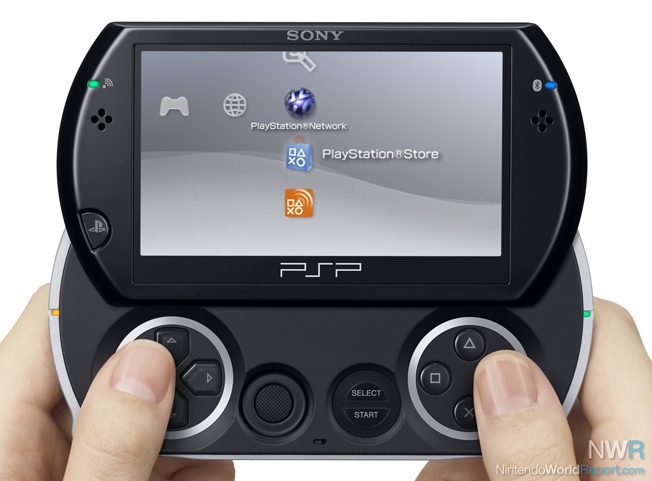 You actually can NOT put your weed in there (too small).
My brother also sold me his original PS3, and I turned right around and sold that when the Slim came out. Unfortunately, my Slim only has 120 GB, whereas now they have 320 GB. Maybe I should've waited a little while. I also bought my brother's Xbox 360 Elite, mostly for Super Meat Boy and DoAX2, but never use it. That's a system I'll never replace—although the latest 360 model is pretty sexy. The Wii, thankfully, has not had a major hardware revision. My launch unit pooped out on me in either late 2010 or early 2011; I just let it gather dust. Skyward Sword forced my hand, though: it was either repair my launch unit (roughly $100) or buy a sexy new blue Wii during Black Thursday Night at Wal-Mart. It didn't have GameCube support, but I was fine with that. I bought it, and then realized my DLC didn't transfer between systems, so I had to have the old system repaired anyway. Now I have two Wii consoles—one for VC/WiiWare/GC games, and one for Wii disc-based games.
No, they are NOT right next to each other, but they should be. Perhaps I'll rectify that this weekend…
So now we come to the 3DS. My wife bought me a launch unit while I was in the hospital for a Pseudomonas infection—my first in eight years—and I knew right away, as did we all, a hardware revision would be coming down the pipe. The 3DS looked a little thrown together: that weird triple-stacker design, loose buttons (not clicky like the DSi), tiny little shoulder buttons, bizarre Start/Home/Select "buttons." We've probably all had experiences with the vertical grease streaks on the top screen. I've already sent my 3DS in to get its shoulder buttons repaired after the R button died on me during an intense online bout of Resident Evil: Revelations. Change was surely coming. But then they said there wouldn't be a new iteration of the hardware. Instead, Nintendo was working on the "next generation" of handheld gaming. Despite my general feeling of malaise when faced with new hardware revisions, I was genuinely disappointed with this news.
Luckily, they announced the 3DS XL like a week later—a product I'm excited to buy. And while I did pay full price for the 3DS Taco (spread it around!), I think it's funny that a better version of this thing actually costs $50 less than the original launch unit. I have a plan for August 19. I'm going to go buy my 3DS XL from Target, or possibly Fred Meyer—somebody will have a "get a gift card with the purchase of a 3DS XL," right? I'm going to do the system transfer, which includes all your Mii Plaza stuff, thank Cthulhu. I'm going to immediately throw my launch 3DS up on Craigslist with a free memory card (the one it came with) and a game. I'll probably sell the Circle Pad Pro separately, although one giant bundle would be nice, too. I could get more for a bundle. Maybe I'll give the buyer the option of getting these things separately in the ad. See, I'm thinking about this now.
One wonders if the system transfer includes all my registered Friends and Swapnotes (probably not). I wonder what will happen to my eShop game saves…2012 is turning out to be a banner hardware year, isn't it? I bought my Vita not too long ago, and I'll be upgrading to a 3DS XL in just over a month. I assume the Wii U is hitting shelves in November, which will be just in time for my birthday. I read a rumor today that Sony might announce another PS3 iteration. If it's cheaper than the Slim and has a bigger hard drive than the one I'm stuck with, this is something I'd seriously consider. Let's assume it costs $250 (a meager price drop for a system that's been stuck at the $300 price point for like three years). When you include the Vita and the potential new PS3 (no promises), that's about $950 if you make assumptions about the price of the Wii U and the fact that I got my Vita for $200 off Craigslist.*
This is all during a period of time where my wife will be in the University of Alaska, Fairbanks in graduate school, so money's gonna be tight. No girlie figures for me for the next few months (he says as he pre-orders one). In summary, I hate myself for having absolutely no self-control about this kind of thing.
*I'd like to expound on my love/hate relationship with Craiglist. I love it because sometimes you find incredible deals, but I hate it because when I post things, people call me and say "I want to come buy that," and I say "great" and they never show up. I call them back and they're like "oh, sorry, I couldn't make it. And I don't want it anymore." Thanks, dude. And then there was the guy who said he'd sell me his Virtual Boy before E3 and that he'd hang onto it while I was in LA, but then mysteriously disappeared when I got back in town. Or the guy who, very recently, said he wanted to buy one of my GBA SPs but his car had broken down that morning and he couldn't get it yet. So I offered to drive it out to him the next day. The next morning he had apparently left the state "for a few months. Sorry, man."