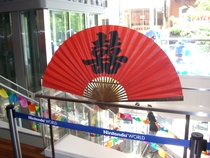 Press materials for the event mentioned that the Nintendo World Store would be transformed into feudal Japan. Before arriving at the store, I must admit my imagination ran a bit wild and I expected to be dazzled by the decorations. The store did indeed have a nice array of decorations including plastic swords and bright red folding fans, yet my savage thirst for an authentic trip back to the Tokugawa Period was not fulfilled. Nevertheless, it was still pretty cool to observe the disparity between the classic Nintendo merchandise, such as R.O.B. and the ancient Japanese adornments.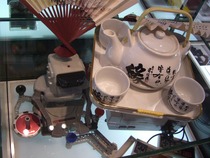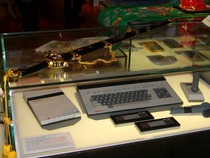 Along with a healthy number of demo kiosks displaying Muramasa, there was a Kanji station where a skilled calligraphist wrote guests names in Japanese, and a Photo Op area where attendees could stand behind a backdrop pulled from the game and pose with weapons. In addition, there was a kind group of female cosplayers, dressed in kimonos that roamed the floor and happily accepted photo requests.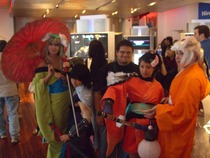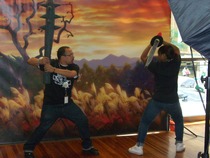 A launch event would be nothing without some neat schwag. Employees were handing out Muramasa bags filled with a t-shirt, a tattoo, and a coupon for 10 percent off the game. However, the coupon was not necessary because the cashiers were sweetly giving the discount to everyone who bought the game. Those who arrived early also got a beautiful wall scroll with their purchase.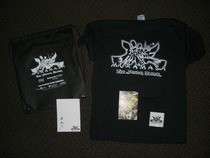 Overall, it was a very nice event. To see more photos click here.