RFN is live at PAX East 2012! Stream our panel here.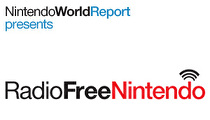 Panel live stream is here!
http://www.ustream.tv/channel/radio-free-nintendo-live
Radio Free Nintendo is bringing the show on the road to PAX East for the third year in a row on Saturday, April 7 at 11:30 a.m. in the Arachnid Theater.
For the third straight year, Radio Free Nintendo comes to PAX East for a live panel celebrating the joy and frustration of loving Nintendo! Come join us for insightful commentary, informed speculation, illuminating Q&A, and ill-informed attempts at humor as we dive ever deeper into the illogical-yet-delightful world of Nintendo. A large portion of our time will be devoted to audience questions, so step up to the microphone and let us have it!
This event will also be recorded as a podcast episode for those who can't attend, but nothing compares to being there and participating in the live event. If you're an existing RFN fan attending this event, please introduce yourself to us in person! We'd love to meet you. There may be social meet-ups throughout the weekend for NWR fans and staff, so check back later for those details.