We did another panel in Boston and recorded it just for you!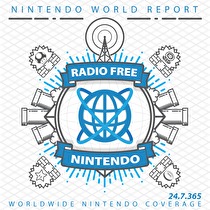 Subscribe via iTunes (Please rate and review, too!)
We had a fantastic time on our second annual live panel at PAX East, and here's the audio to prove it. This recording is provided by the PAX Enforcers, recorded directly from the mixing board. Listen as we discuss hopes and dreams for Nintendo's next console, plus our favorite GBA games on the handhelds's 10th anniversary.
In the action-packed Q&A segment, we answer numerous questions from the live audience while Michael "TYP" Cole plays disc jockey for a simultaneous version of Radio Trivia, with fabulous prizes! We even got a question from a certain Greg Leahy, who was listening to the live stream. Thanks to everyone who was able to come and participate in Boston! See you again next year!