On Friday April 6, the Connectivity crew goes live.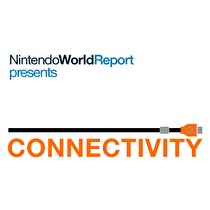 We're proud to announce that Radio Free Nintendo won't be the only Nintendo World Report panel at PAX East in Boston.
NWR Connectivity Jeopardy Live will be debuting at the Arachnid Theatre on Friday April 6 at 10 a.m.
UPDATE 3/29 - We now have more details for you! We're a week away from the panel, and we've finally nailed down some specifics.
The panel will work like this: we'll have three brief (around 15 minutes) rounds of Jeopardy with three contestants each. The first three are determined through some listeners that wrote in to connectivity (at) nintendoworldreport (dot) com. The other two groups of three will be found during the event, or right before. Basically, try to find Scott, Lauren, or Neal and make them think you're super cool. Then you'll get on one of the ensuing rounds. We'll be giving away handmade Nintendo World Report patches to every contestant, and each round's winner will win another prize from the stash. At the end, the three winners will compete in a Final Jeopardy question for the biggest prize, which will likely be some sort of eShop gift card.
Does that make sense? I hope it does...
In addition, keep an eye on the official Nintendo World Report twitter (@Nintendo_NWR) and Neal's personal twitter (@nron10) for tweets live from PAX East that will also let you know when things are going on. Want to beat NWR staffers in Smash Bros.? Think you can take Jonny on in Magic? Want to see us all collectively drool over a Vectrex? Check the Twitterverse for details.