Fans can get in on a Kid Icarus: Uprising Together Nearby tournament as well as an AR scavenger hunt.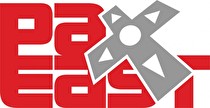 Nintendo 3DS will be featured at PAX East in the form of Kid Icarus: Uprising events and demos for new and upcoming games.
On Friday, April 6, in the Handheld Lounge, Nintendo will be hosting a Kid Icarus multiplayer tournament between 6 and 9 p.m. Players can bring their own 3DS and Kid Icarus game card and have access to use almost any weapon or power previously obtained in the game. In addition, attendees can participate in a scavenger hunt for select Kid Icarus AR Cards.
At the convention, playable demos for upcoming titles Mario Tennis Open and Spirit Camera: The Cursed Memoir will be available for play, as well as demos for Kid Icarus: Uprising and Mario Kart 7. On the eShop front, Ketzal's Corridors, Dillon's Rolling Western, Pushmo, and Sakurai Samurai: The Art of the Sword will all be playable.
PAX East runs from April 6 into April 8.