This is the much-anticipated audio recording of our live panel at PAX East 2010. We discuss what defines Nintendo's games, then have a great Q&A with the audience!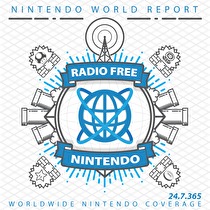 Subscribe via iTunes (Please rate and review, too!)
For everyone who missed our live panel at PAX East 2010, or those who want to relive that magical event, we present the soundboard audio recording of the first-ever RFN Live. Special thanks to Karl for recording and editing, the Enforcers for much help with setup and audio, and our wonderful audience for showing up and asking many great questions during the half-hour Q&A.
We're also working on more video posts and the epic "drunkcast" from Saturday night, so keep checking the feed and NWR for more updates!
Credits:
This podcast was edited by Karl Castaneda.