Aside from Pit's return, Nintendo takes a back seat to Mudds, zombies, snakes, Square Enix, and more.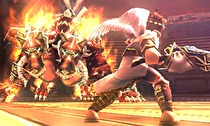 So Nintendo executed a solid holiday rush with Super Mario 3D Land and Mario Kart 7 and the 3DS sold very well in its first festive sales season. As the calendar turned to 2012, what was next? Well, we got a bit of a tease of the early focus from the end of the year. December 2011 saw the launch of a few notable eShop games from companies like Nicalis and WayForward. January started off with another one: Mutant Mudds from Nintendo-friendly developer Renegade Kid. Mudds reviewed well (yup - I'm aware I'm the one who reviewed it here. Loved the game then; still love it now) and sold very well, helping finalize the early indie rush on 3DS.
Throughout the first half of 2012, the eShop slowly but surely built up a decent lineup, including Shin'en's Art of Balance Touch!, Zen Studios' Marvel Pinball 3D, and Sweet Memories Blackjack. Okay, maybe not that one. How about Mad Dog McCree? Nah, not that one either. Though how weird is that you can play Mad Dog McCree on your 3DS? I legit did buy it just because you never know when you need a dumb FMV game in your pocket.
Nintendo still dabbled in the downloadable scene too. February saw the launch of Dillon's Rolling Western from secret Paper Mario developer Vanpool and Sakura Samurai: Art of the Sword from developer Grounding, a studio founded by ex-Sega developers who were best known for Panzer Dragoon and Phantom Dust. Later on in this period, they also launched the weird "third-person on-rails Tetris" adventure Ketzal's Corridors.
The first half of 2012 was a period where Nintendo seemed to lay off a bit with their own games, letting third-parties try to rule the roost a bit. Capcom launched Resident Evil: Revelation to acclaim in February, while a few notable ports released around the same time, including Metal Gear Solid: Snake Eater 3D from Konami and Tales of the Abyss from Bandai Namco. Sega even got in on the fun with a new Mario & Sonic Olympic game, the fun platformer Crush 3D, and the stylish rhythm game Rhythm Thief.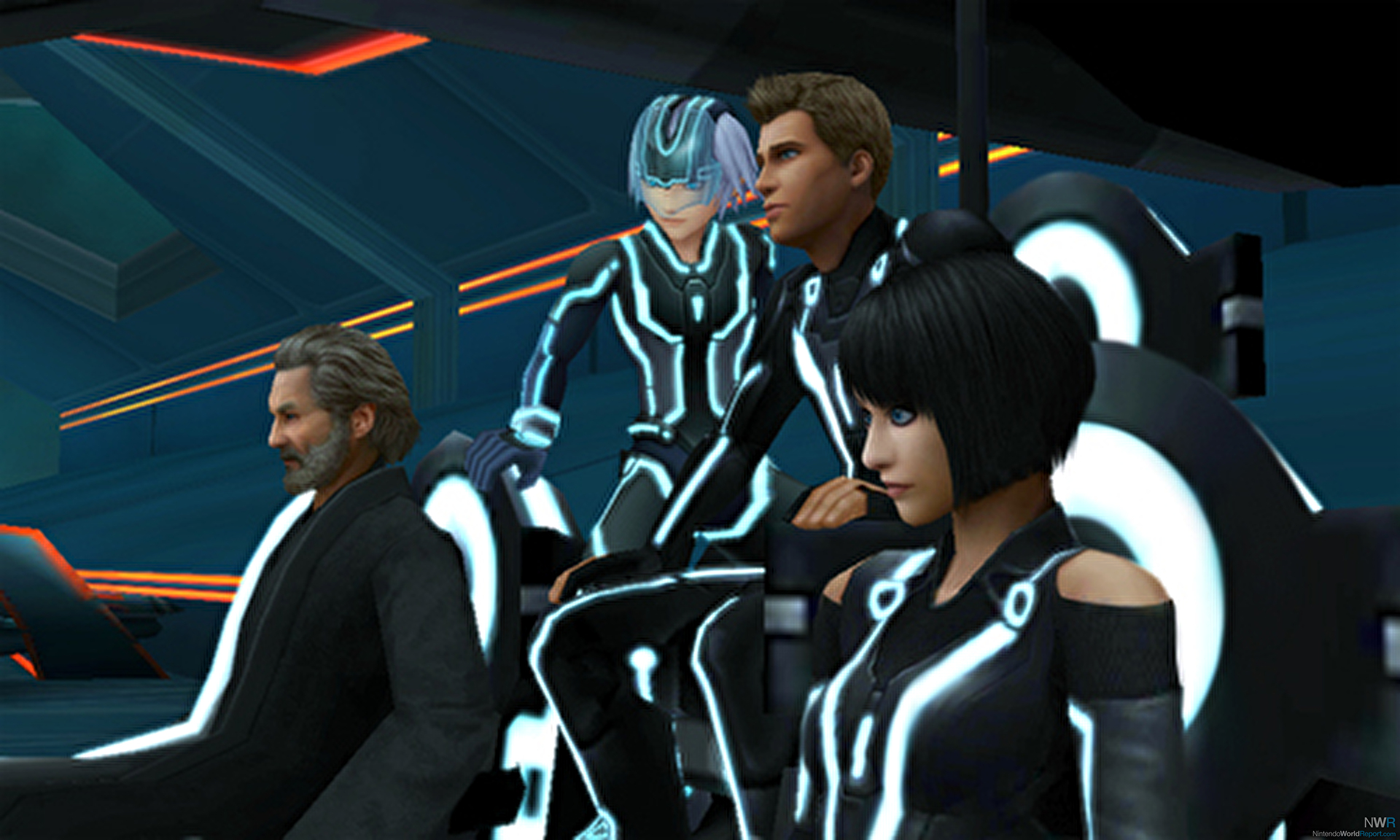 In July, Square Enix brought the thunder across three marquee games: Theatrhythm Final Fantasy, Heroes of Ruin, and Kingdom Hearts 3D. Time was weird to all three in their own way. Theatrhythm was more or less replaced by its 2014 sequel and Kingdom Hearts 3D came and went, taking all but Nintendo-funded RPG localizations off to other platforms. The hype for Heroes of Ruin just never lived up to what the game actually was. In a way, Heroes of Ruin was a showcase in how, unless you're in the StreetPass Plaza, your game shouldn't have too much of a focus of StreetPass and the like for success. Take away the neat 3DS functionality and Heroes of Ruin was just a limited Diablo-like.
Recounting this seven-month period is telling because Nintendo didn't have too many of their own retail releases. The biggest was the long-awaited Kid Icarus: Uprising, which might have had more of a mixed reaction than expected (though I love it to pieces). April saw the debut of Spirit Camera: The Cursed Memoir, a weird game that made heavy use of the 3DS camera and AR features. Mario Tennis Open rounded out the era, showcasing the beginning of the end of assured quality for Mario sports that would result in the rushed tragedy of Mario Tennis Ultra Smash on Wii U several years later.
While August 2012 would be a major month for 3DS, as the 3DS XL launched alongside New Super Mario Bros. 2, the somewhat sparser releases might have hinted at the last-minute rush for Wii U support, something that gets hinted at more in the holiday lineup of 2012. It is known that staff from The Legend of Zelda: A Link Between Worlds stopped development on that game to help out with Nintendo Land, and taking a peek at some Nintendo EAD developer resumes insinuates that that wasn't an isolated incident.
Worth Revisiting?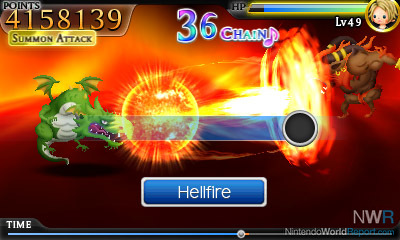 Some of the games I'd recommend got bested by ports or sequels. Instead of going back to Resident Evil: Revelations on 3DS, go check it out on Wii U (or the other consoles it came out on later). Theatrhythm is fantastic, but its sequel is even better. Also some of these games just fell totally flat for me. I didn't enjoy Dillon's Rolling Western or Rhythm Thief despite being really excited for both.
I still carry a huge torch for Kid Icarus: Uprising and Mutant Mudds, though. Kid Icarus has a weird control scheme, but if you can get past that, it's a frenetic mindtrip of a game packed with content and challenge. Replaying it with the New 2DS XL is also great because the system's lightweight makes it less of a strain to play. Mudds is a great platformer that just kept getting more content.
With Kingdom Hearts 3 threatening to come out sometime in the next decade, Kingdom Hearts 3D might be worth checking out again since (I think) that's the most recent story-related installment. Also the story might not make sense.
Neal's Top 15 3DS Games
Super Mario 3D Land (November 2011)
Kid Icarus: Uprising (March 2012)
The Legend of Zelda: Ocarina of Time 3D (June 2011)
Pushmo (December 2011)
Mutant Mudds (January 2012)
Theatrhythm Final Fantasy (July 2012)
VVVVVV (December 2011)
Mario Kart 7 (December 2011)
Mighty Switch Force! (December 2011)
Star Fox 64 3D (September 2011)
Pilotwings Resort (March 2011)
Shinobi (November 2011)
Tom Clancy's Ghost Recon: Shadow Wars (March 2011)
Resident Evil: Revelations (February 2012)
Kingdom Hearts 3D: Dream Drop Distance (July 2012)