RPGs and eShop gems populate the middle of 2013.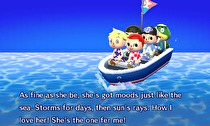 I'm slowing down 2013 a bit because, if this is indeed the peak year of the 3DS (which I really think it might be), it deserves a little bit of a closer look at what the "doldrums" would traditionally be. With that in mind, how was the summer for the 3DS in 2013?
Thanks mostly to Animal Crossing: New Leaf's June release, totally fine. Awesome even. New Leaf was, much like Fire Emblem Awakening, a reinvigorating entry in the series that hit a low on Wii. New Leaf breathed new life into the series and that passion and refinement was felt throughout every region.
June 2013 was also when Jupiter started releasing the Picross e series in America, with Picross e and e2 launching in this period. For those who like themselves some nonogram puzzles, this was huge news. The Guild02 series also continued its American reach with Bugs vs. Tanks (from Comcept) and Attack of the Friday Monsters! (from the guy who made all those Japan-only Summer Vacation games). The Guild series wasn't the only returning one to the eShop. WayForward brought back Patty Wagon in Mighty Switch Force 2, where the former cop became a firefighter for the purposes of this puzzle platformer.
SteamWorld Dig, however, was the MVP of the eShop this summer. Coming basically out of nowhere, SteamWorld Dig launched in anonymity (save our own review, one of the game's first ones) and word of mouth spread quickly. The well-received platformer wound up being a major success, leading to Dig coming to many other platforms (and its sequel being a marquee upcoming Switch game).
A variety of RPGs also showed up this summer, headlined by Nintendo's own Mario & Luigi: Dream Team. Also out here was the fantastic Shin Megami Tensei IV from Atlus and the insane and boisterous crossover game Project X Zone from Bandai Namco (and Xenoblade developer Monolith Soft).
Worth Revisiting?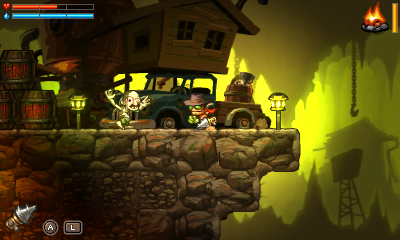 Especially with the major update at the end of 2016, Animal Crossing: New Leaf is still excellent. If you somehow missed it, it's very much worth still playing. And if it's been a while, maybe boot it up and check in on your town. They miss you, I'm sure.
Picross never really gets old if it strikes your fancy, so go check out the Picross e games if you haven't yet. It's not the most elegant 2D Picross interface, but it gets the job done. And if SteamWorld Dig somehow passed you by, the 3DS version is still really good, though you can always play it in HD on just about every other platform. Lastly, on the eShop front, Attack of the Friday Monsters is an awesome short story of a game that I highly recommend.
Project X Zone and Shin Megami Tensei IV have both been eclipsed by their sequels, both of which came out in 2016, but even still, they're both really fun adventures with absolutely antithetical vibes. PXZ is so loopy and optimistic and SMTIV is like the darkest stuff out there.
Neal's Top 15 3DS Games
Fire Emblem Awakening (February 2013)
Animal Crossing: New Leaf (June 2013)
Super Mario 3D Land (November 2011)
Kid Icarus: Uprising (March 2012)
Luigi's Mansion: Dark Moon (March 2013)
The Legend of Zelda: Ocarina of Time 3D (June 2011)
Pushmo (December 2011)
Mutant Mudds (January 2012)
Shin Megami Tensei IV (July 2013)
Theatrhythm Final Fantasy (July 2012)
Etrian Odyssey IV: Legends of the Titan (February 2013)
SteamWorld Dig (August 2013)
Crashmo (November 2012)
VVVVVV (December 2011)
Mario Kart 7 (December 2011)