In retrospect, maybe launching with Steel Diver wasn't the best idea.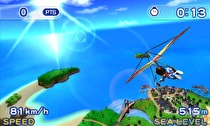 In a lot of ways, the 3DS, even with its considerable success, was a vision of the perilous years Nintendo was about to face after its launch in 2011. When the system was revealed at E3 2010, the buzz was incredible. The glasses-free 3D was the talk of the show. The potential of this DS successor was immense. Excitement was in the air after the reveal of the first new Nintendo console since 2006.
Somewhere along the way, that excitement translated to Nintendo that the 3DS should be priced at more of a premium. When the system prepped for launch in early 2011, Nintendo announced the price of the system at $250, $100 more than the Nintendo DS in 2004 and the same price as the Wii in 2006. The higher price wound up being a bit of a problem for the 3DS when it launched in North America on March 27, 2011.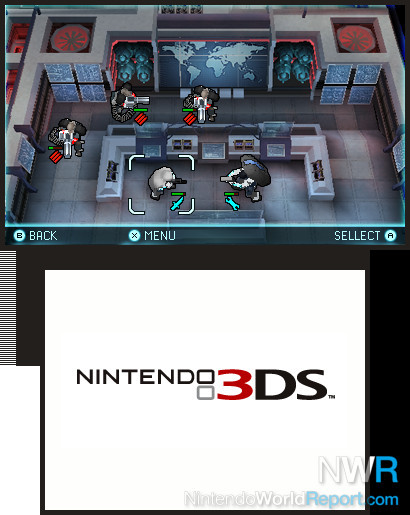 That wasn't the only issue with the 3DS at launch, though. The lineup was weak and lacked anything close to a killer app, especially compared to the Nintendo DS that month, which featured the debut of Pokémon Black and White. The first-party launch titles were Nintendogs + Cats, Steel Diver, and Pilotwings Resort. While opinions can vary, none of those games were necessarily bad. Nintendogs + Cats was a sequel to a game that didn't quite catch on like wildfire a second time, though still managed to sell close to 4 million units when all was said and done. Steel Diver was a weird niche title that wound up not being exemplary. Pilotwings Resort was a new entry in a series that was best known for being "that other game" near a system's launch. Essentially, Nintendo launched a system with three bridesmaids and no bride.
On the third-party side, launch wasn't jam-packed either. The highlights were a solid portable rendition of Super Street Fighter IV and a way-better-than-everyone-expected tactical RPG Tom Clancy's Ghost Recon: Shadow Wars. Combine all that with an absent eShop and the 3DS was best used as a new way to play DS games in its first few weeks.
The ace in the hole for Nintendo for these early days was StreetPass, which might be responsible for mobilizing fan groups in a major way, as various StreetPass communities developed across the country. Unfortunately, until the eShop launched in June, most of the fascination with 3DS was focused on collecting puzzle pieces and playing a weird Mii RPG-lite.
Worth Revisiting?
While the 3DS launch isn't filled with terrible games, it's not quite laced with ones that demand return trips. From this era, the only games I'd recommend possibly checking out are Pilotwings Resort, Nintendogs + Cats, and Ghost Recon: Shadow Wars. Pilotwings and Nintendogs are both the last entries in their respective series (for now), and if you're in the mood for a playful flight sim or a cute pet simulator, they're still good for that. Shadow Wars has been surpassed by other strategy RPGs on the 3DS and I'd recommend diving into a Fire Emblem before you touch this. However, if you're all out of Fire Emblem or maybe you'd prefer a more militaristic aesthetic, Shadow Wars is still good, even in 2017. And while I can't speak from any experience, if you like Shadow Wars, it might be worth scoping out developer Julian Gollop's more recent games, the PC releases Chaos Reborn and the upcoming Phoenix Point.
Neal's Top 15 3DS Games
This will be weird until the list actually fills up, but for now, I'm adding Pilotwings Resort and Ghost Recon: Shadow Wars.
Pilotwings Resort (March 2011)
Tom Clancy's Ghost Recon: Shadow Wars (March 2011)