The 3DS XL and New Super Mario Bros. 2 headlines a holiday affected by the Wii U.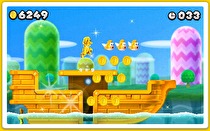 August 2012 kicked off with the first of many 3DS revisions: the 3DS XL. In the same concept as the DSi XL, this extra-large system increased the size of the original 3DS, generally making for a far superior system. With the launch of this new version came New Super Mario Bros. 2, the first of two New Super Mario Bros. games in 2012 (and an unfortunate victim of there being two New Super Mario Bros. games in 2012).
The descent to fall that year didn't feel like it was the second holiday of a thriving system. Nintendo's lineup seemed more akin to that of a late-era system, as the marquee releases for the rest of the year were Paper Mario: Sticker Star, Professor Layton and the Miracle Mask, and um, FreakyForms Deluxe? Style Savvy? Crosswords Plus? Art Academy? Man, holiday 2012 was a weird year. What was on Nintendo's other systems that...oh it's when the Wii U came out.
After New Super Mario Bros. 2, no other internally developed game hit 3DS, likely because most of their teams were busy on the Wii U. But while the fall was light, it still had a steady supply of games.
Nintendo once again supported the eShop at the close of the year with Crashmo out in November and Fluidity: Spin Cycle in December. With the launch of New Super Mario Bros. 2, retail games came to the eShop as well, and while it took some time for all retail releases to come out day and date, it eventually mostly happened. The first third-party day-and-date retail release was Epic Mickey: Power of Illusion this November.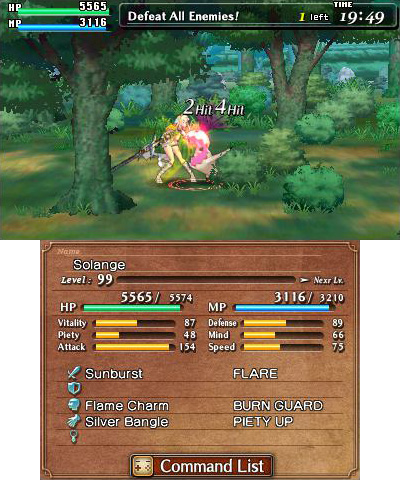 The Guild01 games debuted on the eShop in North America following a Nintendo Direct in October, first with Liberation Maiden, then Aero Porter and Crimson Shroud. Other notable eShop releases were Genius Sonority's weird AR game The Denpa Men, Nnooo's escapeVektor, and Nicalis' release of NightSky.
Third parties are 3DS seemingly still weren't bringing their total A-game yet (maybe because the usual suspects were still clearing out their late-gen DS games?), but late 2012 saw the launch of Code of Princess from Atlus (the developer of which is making Blade Strangers for Switch with Nicalis), Virtue's Last Reward (even if the Vita version might be better), and Rayman Origins, the latter proving that Ubisoft just seems to have to release a multiple dated Rayman ports on every Nintendo system ever.
In retrospect, it's weird how unmemorable the majority of the second holiday for the 3DS was. Maybe I was distracted by the promise and hope of the Wii U to really notice just how weak the 3DS was for this fall.
Worth Revisiting?
Most people wrote it off, but I still think New Super Mario Bros. 2 is a good game. It's actually the only New Super Mario Bros. game I 100%-ed. Speaking to the relative ambivalence of this era, I find it hard to recommend a lot of these with gusto. Code of Princess is a good brawler with some RPG elements that is likely worth going back to if you're okay with some busty and scantily clad character models. Liberation Maiden is a somewhat unremarkable shooter by Grasshopper Manufacture with an absolutely bonkers plot setup: you're a high school girl who becomes the President of New Japan and pilots a mech. It's probably worth the few bucks and hour or two of your life just to say you played that batshit crazy game.
Aero Porter, from the same Guild01 compilation as Liberation Maiden, is a weird baggage sorting game from Odama developer Yoot Saito (also he more relevantly made SimTower and Seaman). It's neat but short-lived. I might actually hop on a soap box for Crimson Shroud, the last Guild01 release this year. It's a story-driven RPG from Final Fantasy Tactics/Final Fantasy XII director Yasumi Matsuno that enchanted me back in 2012. The localization is rather good and outside of a cheap random drop issue midway through, it's a neat and tidy sub-10-hour RPG experience.
I still routinely pick up Crosswords Plus when I'm on a plane ride and want to zone out. It's not the gaming salve that Picross is for me, but it's nice interface for some crossword puzzles. Crashmo and Fluidity: Spin Cycle are both fun and polished eShop games. Crashmo might be my favorite of the "-mo" series as it's the most focused, and I vastly prefer the WiiWare predecessor to Fluidity, but Spin Cycle is still good.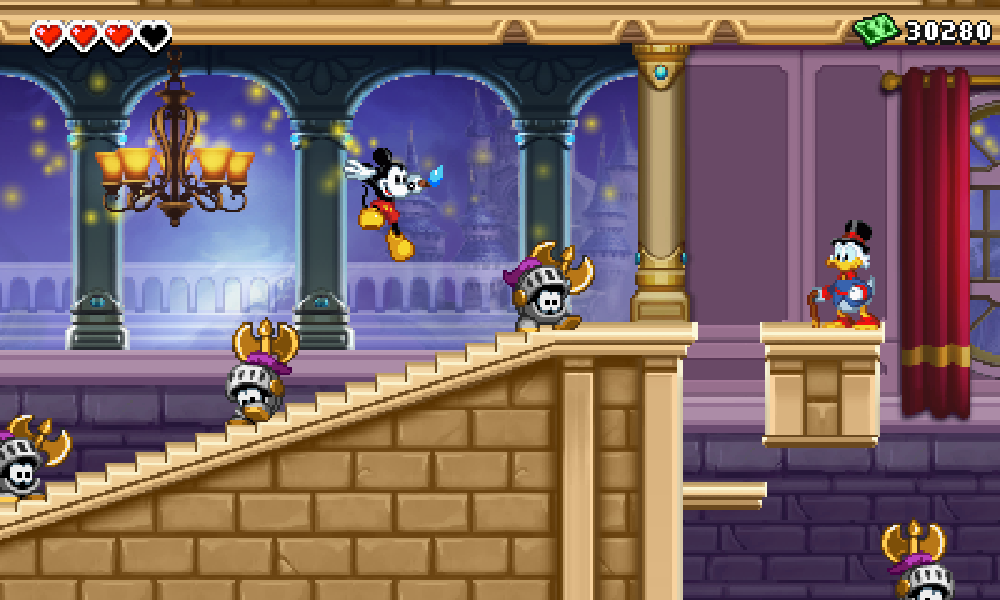 Lastly, I want to give a shout-out to Epic Mickey: Power of Illusion. I had a lot of issues with this game and wished it could have lived up to what I hoped it might be, but much like the Epic Mickey games it comes from, it didn't do that. Still, it's the last known game from Dreamrift, who were supposedly working on a Monster Tale 3DS release. Dreamrift - if you are out there, I miss you. Please come home. Maybe you can get a Switch dev kit and work on Monster Tale for that? I want to play more weird platformers that are fused with other genres. It's one of my favorite highly specific sub-genres.
Neal's Top 15 3DS Games
Super Mario 3D Land (November 2011)
Kid Icarus: Uprising (March 2012)
The Legend of Zelda: Ocarina of Time 3D (June 2011)
Pushmo (December 2011)
Mutant Mudds (January 2012)
Theatrhythm Final Fantasy (July 2012)
Crashmo (November 2012)
VVVVVV (December 2011)
Mario Kart 7 (December 2011)
Mighty Switch Force! (December 2011)
New Super Mario Bros. 2 (August 2012)
Star Fox 64 3D (September 2011)
Professor Layton and the Miracle Mask (October 2012)
Pilotwings Resort (March 2011)
Crimson Shroud (December 2012)